How to get Relief from TMJ Jaw and Knot Pain
Using the Signal Relief patch!
100% "You Better Be Happy!"
137 Day Money-Back Guarantee!

4.5 Tri-Fit the #1 choice for TMJ Jaw and Knot Pain!
and Worth every CENT!

Please welcome our latest version! The same nCAP technology, now embedded into a more flexible and lighter-weight patch.
Each Patch Kit includes 1 reusable Pain Relief Device, 2 Optional Gel Adhesives.
Great for use on:
Backs
Legs
Arms
Head
Neck
Shoulders
FEATURES AND BENEFITS:
Flexible
No Drugs or Herbal Concoctions
Active over 100% of the surface
The lightweight, contoured, flexible design allows freedom of movement and all-day comfort
Aids in maintaining an active lifestyle
HOW TO USE:
Our patch does not need to be directly located on the surface of the skin; it can be separated by thin clothing or cloth. The Pain Relief Device can be held in place using a variety of options such as our included gel adhesives, bandaids, safety pins, Coban medical tapes, and wraps, or simply placed over the desired area or laid upon while resting or sleeping.
Start by placing the patch directly over the pain, wait a few minutes and then move it slightly, and wait a couple more minutes, repeat this process until you are feeling relief. Once relief is found then choose the method of securing it in place. See our how to use section for more examples.  We are always happy to answer any questions by phone or email.
CARE INSTRUCTIONS:
Clean by hand with a damp cloth moistened with a mild detergent, then air dry.
NOTE:
This product is not intended for use by children or pregnant women.  If you have any medical condition, consult your physician before using it.
Our Pain Relief Device does not eliminate the cause of your pain and is not a cure, but it does provide a simple, wearable, alternative for pain relief to maintain an active lifestyle.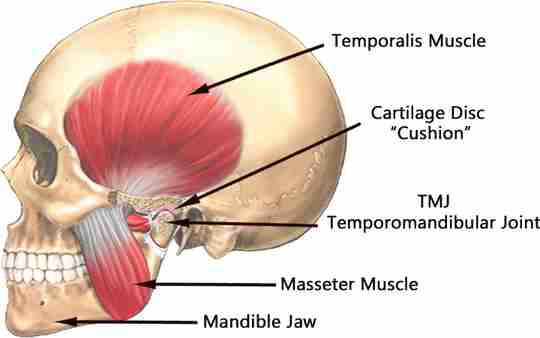 Imagine not having your jaw clicking and hurting when trying to open your mouth.  
Imagine the pain and clicking going away in just a few minutes.
Well you don't have to imagine it any more!  
Simply place the nCAP Signal Relief patch on the side of your jaw and in minutes the tight muscle knots will relax, taking away the pain and discomfort of the sticking and clicking.
Give it a try and if your not 100% satisfied, please send it back for a full refund.
*
The testimonials, statements, and opinions presented on our website are applicable to the individuals. Results will vary and may not be representative of the experience of others. The testimonials are voluntarily provided and are not paid for. The testimonials are representative of the users experience but the exact results and experiences will be unique and individual to each user. Reviews containing references to competing products or drug names have been removed.
QUESTIONS OR COMMENTS? WE'D LOVE TO HEAR FROM YOU!