All Day Neck Pain Relief!
A new breakthrough technology from the "Creators Of Possible"
 can now help reduce or eliminate every type of neck pain known to womankind and the effects will start to be noticed within minutes.
How did they do this? 
By embedding billions of tiny high-tech capacitors into a thin flexible patch a unique pain relief property was discovered.  
The world's first nano-capacitive pain relief device was born, it's simple to use, just place the patch over the sore spot and your pain fades away in minutes.

The patch utilizes "neuro capacitive coupling" technology in a thin, reusable, wearable patch.  No batteries, no wires, no smelly oils, no sticky adhesives, no drugs and it's fast acting!!  
The nCAP pain relief patch is a general wellness product that helps promote physical activity for users with headache pain, which, as part of a healthy lifestyle, may help living with this condition.
Regain what pain has taken from you; you have nothing to lose, 
try it today and if your not 100% happy with the results we'll refund every cent guaranteed!
Guaranteed Pain Relief!
"Between the Pain and the Brain"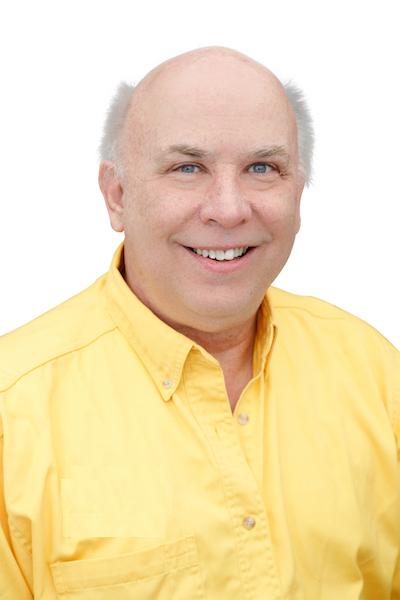 Hi, I'm Rhett Spencer inventor of the nCAP Pain Relief Patch. A few years back a motorcycle accident left me with 6 broken ribs, a short stay in the hospital and way, way too many many painkillers!  After returning home and dealing with the undesirable side effects from the pills, I discovered the solution that allowed me to return to peak condition and rid myself of those addicting, dangerous opioids forever. 
Since then, the nCAP Pain Relief Patch has been used on all sorts of pain, from headaches to sore feet and everywhere in between. I'm not saying it will work for everyone, but it has worked for most. So why not give it a try to see if it will work for you.
The Pain Message
Whether your pain is from stubbing your toe, breaking your leg, constant never ending chronic pains, overdoing, toothache, muscle knots or some other hard to say condition, the pain you're feeling is the result of one simple process:
a message being sent from the location of the pain to your brain.
The more intense the pain, the louder the message.  For never ending pain sufferers, this constant yelling can overwhelm you, reducing your focus and effecting your overall mood.
In simple terms, nCAP Pain Relief turns down the volume of the pain message, allowing your brain time to send help and refocus.
100% "You Better Be Happy!"
37 Day Money-Back Guarantee!

2" X 5" the #1 choice for Neck Pain
!
nCAP Pain Relief has soft contoured edges and is flexible for all-day comfort. Plus, it's the only pain relief product with nCAP Neuro Capacitive Technology. Apply nCAP Pain Relief so the flat surface is against the body with the nCAP logo facing outward. 
Includes one (1) Reusable 2" X 5" Pain Relief Patch. Great for use on:
Hands

Neck

Arms

Ankles

Feet

Other smaller areas
Flexible

nCAP Technology

Active over 100% of the surface

Lightweight, contoured, flexible design allows freedom of movement and all-day comfort
Keep your Pain Patch in place with our soft, breathable, stretchable, washable band. Holds one (1) nCAP Pain Relief Patch (2" X 5" size).
Made from 95% Polyester, 5% Spandex

Overall measurement - 38" X 2.5"

Includes one (1) 2" X 5" Pain Patch


Includes one (1) Headband
Flexible

nCAP Technology

Active over 100% of the surface

Lightweight, contoured, flexible design allows freedom of movement and all-day comfort
HOW TO USE:
Simply insert the Pain Patch into the vertical slit on the back side of the headband. Wrap headband around your head and feel your headache disappear.

What size nCAP patch should I buy? 
Each of our patches are designed to help you maintain an active lifestyle and are sized according to your needs. Simply choose a size that is convenient for the location of pain you are experiencing, (Note: the larger the patch, the less location specific it will be.) 

The smaller 2x5 inch size is great for necks, elbows, wrists, head and limbs.
The medium 4x4 inch size is perfect for shoulders, menstrual pain, back, legs or knees.

The large 3x11 inch size works on backs, legs or stomach pains, and is easy to sleep on.
What is neck pain (cervical pain)?
The cervical spine is a complex structure. It supports your head and is capable of moving your head in many directions: 90° of forward motion, 90° of backward motion, 180° side to side, and 120° of tilt to shoulder to shoulder. No other region of your spine has such freedom of movement. Neck or cervical pain can come from a number of disorders and diseases and can involve any of the tissues in the neck. 
Common causes for neck pain are degenerative disc disease, neck strain, infections, neck injury, whiplash, a herniated disc or a pinched nerve. Virus infection of the throat, lymph node swelling are also causes of neck pain. Neck pain can also come from the muscles of the neck, such as fibromyalgia and polymyalgia rheumatica or positioning of the neck while sleeping or working in awkward positions. 
Symptoms of neck pain can be a dull aching that is worsened with movement of the neck or turning the head. Other symptoms can include numbness, tingling, tenderness, sharp shooting pain, fullness, difficulty swallowing, pulsations, swishing sounds in the head, dizziness or lightheadedness, and lymph node swelling. Neck pain is sometimes associated with headaches, facial pain, shoulder pain, arm numbness or tingling. These symptoms can be caused by nerves becoming pinched in the neck, triggering upper back or lower back pain. 
What's inside my neck? 
Your neck includes 7 small vertebrae, intervertebral discs to absorb shock, joints, the spinal cord, 8 nerve roots, vascular elements, 32 muscles and ligaments that surround the spinal cord and canal. Within the neck are arteries, veins, lymph nodes, thyroid gland, parathyroid glands, esophagus, larynx, and trachea. Any damage or illness to any of these systems can trigger neck pain. The nerve roots stem from the spinal cord like tree branches through foramen in the vertebrae. Each nerve root transmits electrical nerve impulses to and from the brain, shoulders, arms, and chest. A vascular system of 4 arteries and veins run through the neck to circulate blood between the brain and the heart. The joints, muscles, and ligaments enable movement and stabilize your head. 
How can I prevent neck pain?
Neck pain can be prevented by avoiding injury to the neck. Some possible causes for neck pain include injury from contact sports, motor-vehicle accidents, bull or bronco horse riding, etc. Minimizing the risks of injury with appropriate safety equipment, neck strengthening exercises, and occasional neck bracing. 
The treatments for neck pain include rest, heat or cold applications, traction, soft-collar traction, physical therapy, ultrasound, massage, manipulation, local injections of cortisone or anesthetics, topical anesthetic creams, topical pain-relief patches, muscle relaxants, analgesics, and surgical procedures. At home you could try jacuzzi, neck exercises and stretches, and neck pillows for sleep and hot pads can be very beneficial for relief of some forms of neck pain. 
Less than 5% of neck pain patients will need surgery, and there are many options for you to try before surgery. 
*
The testimonials, statements, and opinions presented on our website are applicable to the individuals. Results will vary and may not be representative of the experience of others. The testimonials are voluntarily provided and are not paid for. The testimonials are representative of the users experience but the exact results and experiences will be unique and individual to each user. Reviews containing references to competing products or drug names have been removed.
QUESTIONS OR COMMENTS? WE LOVE TO HEAR FROM YOU!
 © 2016 Copyright. All rights reserved